For anyone who reads my blogs, it's quite apparent to you that I am very passionate about certain things: pro wrestling, video games,
The Simpsons
, etc. But two things that I enjoy go hand-in-hand, two things that I partake in every single day. I am of course referring to working out, and heavy metal. I've been working out regularly for almost ten years now, and right when I first started, my taste in music went from metal to RAAAAARRRRRGGGGGGHHHHH!!! Basically what I'm saying is that I started listening to heavier and heavier bands. I went from a mostly nu-metal fan (Korn, Limp Bizkit) to a straight up "Hey, let's put on some metal and fight something" type of metal fan. And there is nothing that can psyche you up to lift serious amounts of weight than these five albums...
5. Chimaira - The Impossibility of Reason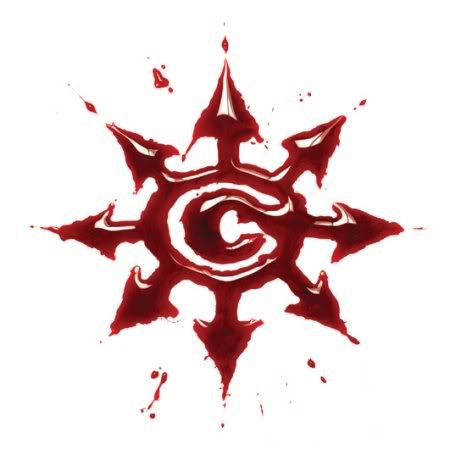 This album came out right before I graduated high school, so it was a mainstay in my car's CD player the last weeks of my high school career. I had listened to their previous album Pass Out of Existence, and I had enjoyed it for what it was, but it wasn't until Impossibility was released that I absolutely fell in love with the band. From the opening track to the final 12-minute medley, it's one of the best metal albums of the early 2000s, and still gets regular play on my iPod. I got to see them live a little over a year ago, and they played more songs from this one than any of their others, and rightfully so, it's brutal from beginning to end. When "Down Again" is the softest song on your album, you know you've created a monster metal album, and the song "Pure Hatred" has defined what Chimaira is: a whirlwind of destruction, which is why they close all of their live shows with this track. It doesn't get more metal than a chorus where the singer simply screams "I. Hate. Everyone." This is definitely a good option if you're going to the gym angry.
Additional awesome tracks:
"Cleansation"
"Pictures in the Gold Room"
"Eyes of a Criminal"
4. Throwdown - Vendetta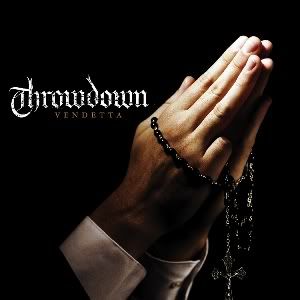 I discovered Throwdown in around 2005 when I was really into the straight edge thing, back before the word "throwdown" was synonymous with MMA apparel. I don't remember how I discovered them, but it was most likely because of MySpace or my friend Adam Buell introducing them to me. Vendetta hits all of the themes I like to hear when I'm at the gym, themes of loyalty, respect, supremacy, and discipline. They reminded me a lot of Hatebreed, which is a plus for any band. Throw in guest vocals from Howard Jones, the best metal singer of this generation, and you have a winner. The band has evolved in the years since Vendetta, and I would go as far as to say that their latest effort, Deathless, is the closest thing you're going to get to a modern day Pantera. But this album is definitely their magnum opus.
Additional awesome tracks:
"We Will Rise"
"Discipline"
"Give My Life"
3. As I Lay Dying - Powerless Rise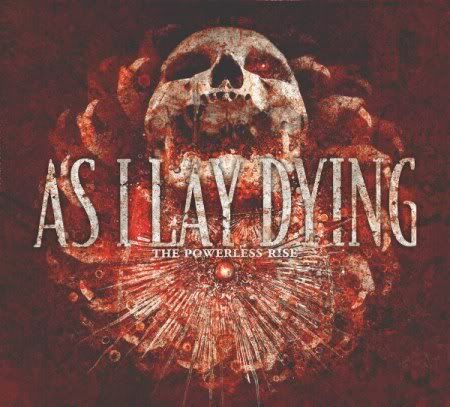 It's no secret to anyone that As I Lay Dying is my favorite band, so they were bound to make an appearance on this list eventually. Every album they put out is better than the previous one, and they're live show is one of the most intense things you'll every experience. The amount that they've evolved over the last decade is astounding, and The Powerless Rise will be hard to top. The album never lets up, even their "softer" songs still pack a powerful punch. Most bands in metalcore these days sound identical, and there's a reason As I Lay Dying have emerged as the leaders of the genre, most notable of reasons being Tim Lambesis' vocals. You'll be hard-pressed to find anyone in music who sounds like him. Combine that with some truly inspiring lyrics, and you have my personal favorite album of the past 10 years.
Additional awesome tracks:
"Parallels"
"Condemned"
"Upside Down Kingdom"
2. Pantera - Vulgar Display of Power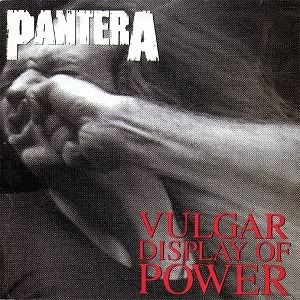 The album cover speaks for itself. If you're not familiar with this album, shame on you. Pantera is the reason I am who I am today, because they were the first metal band I ever heard, and I instantly fell in love. Every metal fan is familiar "The Big 4" of the 80s: Metallica, Megadeth, Anthrax, and Slayer. But when it came to defining metal in the 90s, the majority of the credit goes to Pantera. Even if you're not very familiar with them, I guarantee you've at least heard one of the songs from VDoP. Other than the final track, the entire album is testosterone in musical form. It's all about anger, frustration, stress, and getting all of that negativity out of your system. Pantera will never be duplicated, it was a matter of all the stars aligning and bringing the best musicians together to form a beast with unlimited fury. If you look up "Heavy metal" in the dictionary, there should just be a picture of "Dimebag" Darrell shredding on his Washburn. No band better represents what metal stands for.
Additional awesome tracks:
"Mouth For War"
"A New Level"
"F**king Hostile"
1. Hatebreed - Perseverance
This album punches you in the face as soon as it starts, it doesn't even give you a chance to get settled in. If you're wondering where my man-crush on Jamey Jasta began, look no further. The man has written more motivating songs than Bill Conti. My favorite memory pertaining Perseverance was when I brought it in for morning weightlifting in high school. I played the first song, and everyone got mad at me and made me take it out...we spent the rest of the workout listening to Incubus, because there's nothing more motivating than listening to a skinny dude wailing "Wish You Were Here." When I saw how angry everyone got, I knew I would forever love Hatebreed. Perseverance is an album based on just that: persevering, and it's received more play time at the gym than any other. It's a mainstay on my gym rotation, and I seek it out whenever I need an extra boost. This is, quite simply, THE workout album.
Additional awesome tracks
"Proven"
"Perseverance
"Remain Nameless"